Rowena's Inn on the River
July 24, 2012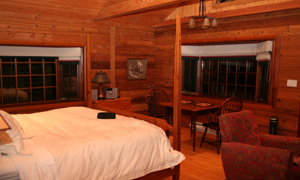 A travel review by Chris McGrath, Manager of Communications and Marketing at British Columbia Golf
It was a whirlwind day. Driving back towards Vancouver from Summerland in the pitch dark and rain, was a treacherous task. Being relatively new to the province and making this drive for the first time at night only added to the stress. Driving through the winding roads en route to my final destination that seemed like it would never arrive. Crossing rivers and bridges, climbing mountains and hills, I was just far enough from civilization that I seemed to be alone but close enough to know that if I got lost, I could find my way back. That was when the phone rang and the voice of a woman guided me right to the doors of Pretty Estates Resort home to Rowena's Inn on the River.
It's not often someone from the hotel you are staying at calls to make sure you are okay on your travels to their establishment. It also isn't often that they do it past their hours of normal operation, at an hour that they too would normally be asleep. This is exactly what Rowena's made sure to do for me, as I was extremely late for check-in.
At Rowena's Inn on the River, one checks in at the main inn during designated hours. For me, I was going to be arriving at 10:30pm, well past that traditional check-in time. The call from the dedicated employee of Rowena's seemed to be somewhat of a call from an angel. I was indeed lost or what I thought was lost. I was in fact on the right path, albeit rugged, and she guided me through the darkened driveway, past the slanted trees that mark the entrance to my cottage and into what felt like home for the night.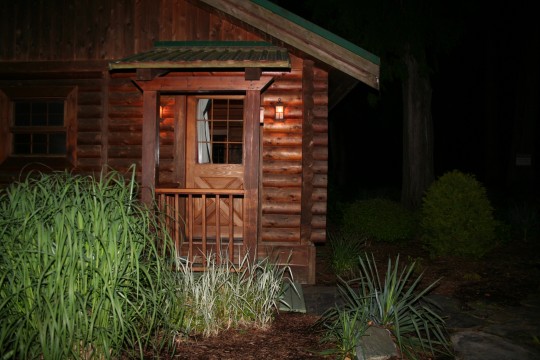 Opening the doors to a log cabin and ending a day that seemed to be never ending (a feeling everyone knows and understands) was going to feel amazing. I had that feeling of being so tired that I couldn't fathom generating the energy to fall asleep but really wanted to. I dragged my luggage to the door when I realized something. In my frantic drive through the mountains, I had forgotten to grab dinner. Fear not, Rowena's had that covered. Waiting for me when I walked through the door was refreshments, a plate of gourmet cheese and a fresh house salad that would rival anything I could have ever made. It was as if they had read my mind. In fact, they had not read my mind but had just gone the 'extra mile' in making my stay as first-class as it could be.
The cabin that I was staying in was nicknamed Phyllis. It was a rustic log cabin tucked in the tall, mature trees and had that feeling of "there is no one else even close to me right now". Its hardwood floors, tall ceilings and stone fireplace gave this open-concept room a feeling of 'home' right from the get-go.
As my fire-starting skills are that of a stone-age infant, I was reluctant to even broach the idea of getting one going. Again, Rowena's had anticipated my shortcomings. A fire was prepared and ready to be lit in a manner that not even I could mess up. I ate my salad, relaxed for a couple of minutes and decided to turn in for the night. All it took was a light of a match and before you know it, the plush king-size bed with fluffy pillows was overlooking a healthy fire that burned well into the next day.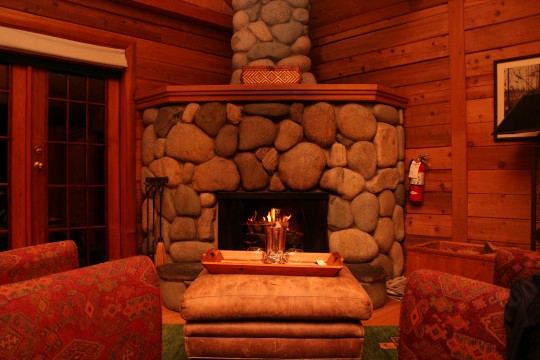 Upon awaking with an amazing view of the fairways of the nearby Sandpipers Golf Course, I had the pleasure of meeting Rowena's Inn on the River owner and co-creator, Betty Anne Pretty. Betty Anne was a warm and welcoming host who discussed the many changes and evolutions her parents' family home has gone through over the years. She discussed their wishes of entertaining corporate retreats as well as bolstering their wedding and business meeting traffic. After looking at the main inn's set-up, it became evident it is a perfect venue for the like.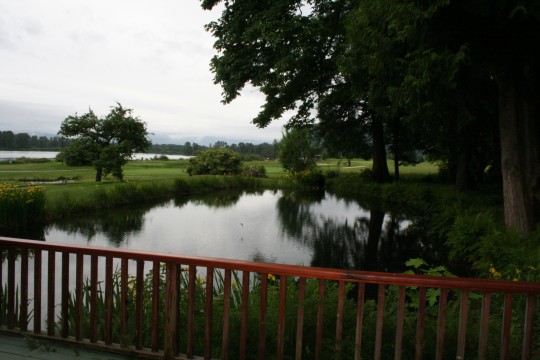 The main Inn, spacious in nature and housing 5 guest suites, was Betty Anne's childhood home. Her parents purchased the dwelling in 1924 and outfitted it with artifacts of their passion, antiques. The house boasted warm lighting, open views of the Fraser River and articles of furniture that emitted nothing but history. At one point in the brief historical tour, Betty Anne showed me an original railing from the Hotel Vancouver that was purchased by her father and strategically re-introduced into the household to fit the decor. It were these small touches that gave the Inn its utter character and class.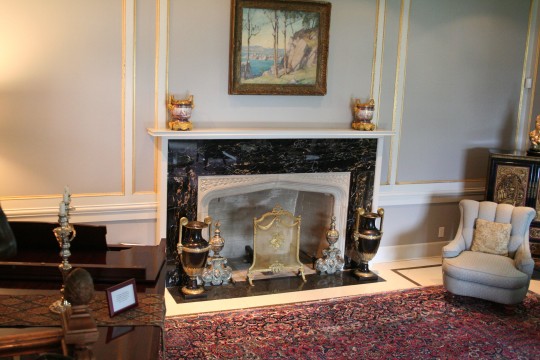 The Inn was an idea Betty and her late brother decided would be a good 'fit' for the house. In 1995, the family home was retrofitted and the Inn was created. As an addition, the four log cabins were built as an off-shoot to the main house establishment. It was at this time that Betty Anne's brother decided it would be a great addition to create a golf course. In 1999, Sandpiper Golf Course was created as a championship 18-hole facility that incorporates tightly guarded greens and tree-lined fairways that demand precision and accuracy off the tee. I was invited to play the course following my tour but I will get to that later.
Upon departing from my meeting with Betty Anne, I slowly walked back to Phyllis and admired the beauty and ambience that the Fraser River provided as a backdrop to this lovely establishment. I thought to myself "this place truly is breathtaking". It was only when I arrived back to the cabin to shine up the clubs for my round that this entire experience got that much better. Breakfast was delivered, in a wicker basket no less, directly to my door. Inside the basket were flapjacks, bacon, eggs, orange juice and herbal tea, a meal fit for an army. It was prepared by the same people as the meal the night before. The River's Edge Restaurant knows how to whip up a good meal as I thoroughly enjoyed the ensemble.
Off I then went to play the difficult Sandpipers Golf Club. I will leave my score out of the description to save myself some face but one thing is for certain, that course has it all. I made sure to experience what felt like every tree, bush and bunker on the property but it was all worth it. And to add to the experience, PGA Tour professional Adam Hadwin was playing in the group behind me. It was his off week during the US Open so he was out with some friends and his brother to take in the pristine track. I will use this as an excuse for my lack of stellar play. Hey, I had a PGA Tour player watching my every shot.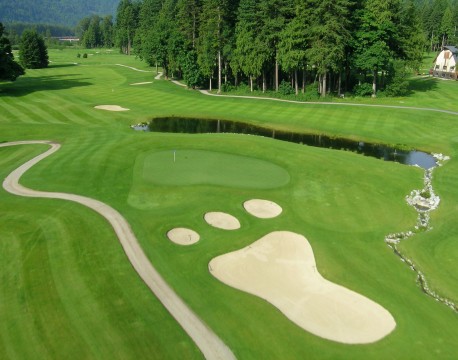 From beginning to end, Rowena's Inn on the River, Sandpiper Golf Resort and the River's Edge Restaurant made me, as a guest, feel like a world-class citizen. Whether it be the rustic cabin that acted as a roof over my head, the delicious salad and breakfast ensemble delivered to my room, or the golf course that devoured more of my golf balls than I would like to admit, this venue is one that chimes of class, affordability and comfort, all within a reasonable drive of the hustle and bustle that is my reality.
For more information on Rowena's Inn on the River, Sandpiper Golf Course and River's Edge Restaurant, please click here
To book a tee time at Sandpiper Golf Course, please contact:
Ted Swaine, Director of Golf Operations
604.796.1000 x 230
ted@sandpiperresort.ca
For more Photos of Rowena's Inn on the River, please click here
Posted in Featured (Secondary), News