The Club at Sagebrush
September 14, 2012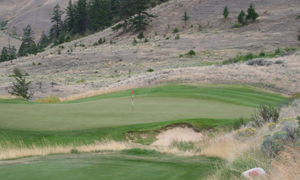 The Club at Sagebrush: Off the List
Chris McGrath (British Columbia Golf)–As the British Columbia Golf Championship Series unraveled during the 2012 golfing season, so did my golf game. The sporadic nature in which my game was tested truly exposed my golfing skills or lack thereof.  The general conversation pertaining to me playing a round of golf this summer usually fit the mold of "I have a 25 minute car ride to the course and there is an open tee time in 26 minutes, should I do it?" More times than not, the answer to that question was no. Following the conclusion of our Bantam Boys' and Girls' Championship at Merritt Golf & Country Club however, the golf opportunity that presented itself demanded an answer of yes.
Just down the road from the Merritt G&CC is the exclusive Club at Sagebrush. Ranked #11 on Scoregolf's Top 100 Courses in Canada for 2012, the Club at Sagebrush has always been on my "have-to-play' list. When the invite to slide down the Nicola Valley and tip-it-up came from Sagebrush, I couldn't turn it down.
As I raced down the winding Nicola Valley road, I absorbed as much scenery along the route as I could. I had brought up directions on my smartphone as to the whereabouts of the entrance to this hidden gem but lost cell reception shortly into the journey. I knew I was extremely close after driving for about 20 minutes so I decided to peel my eyes, buckle down and try and spot this world-renowned golf course. At that very moment is when I saw the gates.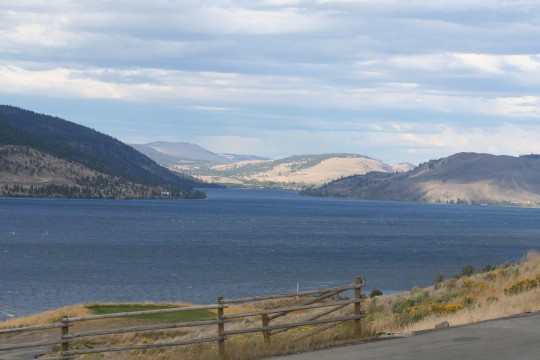 After making a U-turn due to flying by the entrance, I pulled up to the gated entrance and entered my gate code that was provided by the pro shop. Once I hit the proverbial pound key, it was as if the gates to golf heaven begun to swing open. My next question to myself was, "where is the actual golf course?"
The parking lot had, at a modest guess, room for 8 vehicles. There was a cart waiting for myself and my playing partner to load up our gear and head up to the pro shop to check in. At this point, I still could not see the golf course due to the rolling hills and lush fescue.
After making our way on what seemed to be a 5-minute-long cart ride, the most unique pro shop I have ever seen popped out of no-where. The circular, seemingly temporary structure was a safe haven from the 40mph whipping wind that was going to be a factor on the course for the day. Once inside, the elegance and at-home feeling I encountered set the round off on a great tone.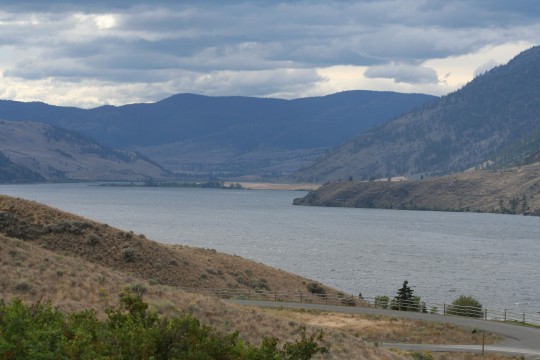 After having a brief introduction to the courses history and their newest cottage-like stay-and-play overnight accommodations by Course Manager Don Harvey, I set off to the first tee to face what would turn out to be, my most interesting golfing experience in my 12 years of playing the game.
Playing from the very back tees (a personal rule when playing a course for the first time), I knew I was going to be in for some trouble. Playing at roughly 7,400 yards, I began doubting my ability to cover the distance spread, as the wind was something like I had never played in. Although the fairways were wide and inviting, the undulating ground conditions and inability to judge distance made Sagebrush a guessing game off the tee.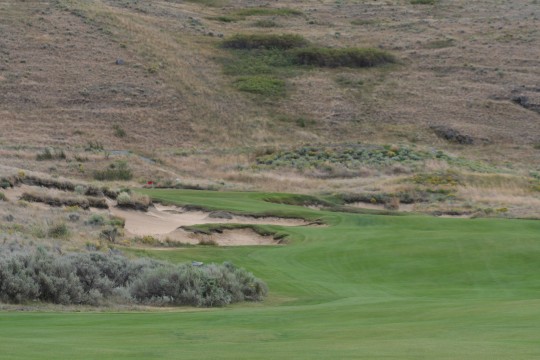 As Don had explained to me, the course decided against using tee markers or yardage plates so as to preserve the traditions of what the game was like in, what he called it, the "Old Country". The only gauge of distance provided to anyone playing the course were 150-yard stones that were on all par 4's and 5's. The par 3's were especially difficult as one had to rely on the accuracy of their eyes, a task I found extremely difficult as they were watering continuously from the rapping wind.
After playing the first number of holes in sheer awe of beauty and challenge, I stepped up to what looked like a routine downhill par 3. As the cart "cheat-sheet" stated being short and low was ideal, I decided against hitting my regular high flighted draw and opted for a punch shot. The result left me in absolute amazement. After hitting what I thought to be a poor shot, my 15 foot off-the-ground runner trudged the mounds and must have rolled for over 100 yards, nestling itself 15 feet from the pin. After that shot, I fell in love with the Club at Sagebrush.
The round continued with shots that demanded precision, accuracy and ingenuity. It was only until the ninth hole had I realized that my score was below average but I did not care. I also became intrigued that I had not seen anyone else on the course since I teed off. Thinking back to Don, I remembered he was very passionate about the idea of Sagebrush being about you and your experience not about cramming golfers into a tee sheet, back-to-back-to-back. I truly was enjoying my experience.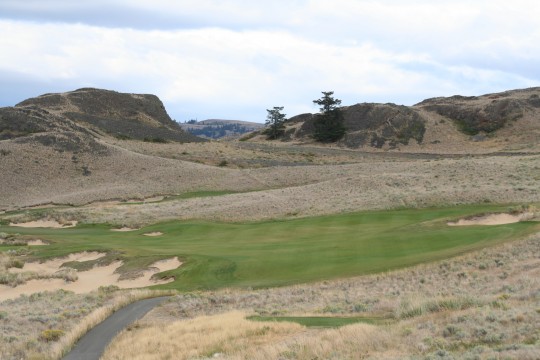 For some reason, Sagebrush made me feel great about what turned out to be a poor golf ball-striking day. I am not sure if it was the marvelous scenery of Nicola Lake or the true one-of-a-kind experience I knew I was entrenched in, for the first time in my golfing career I did not worry about score or success. I was engulfed in enjoying every shot and not worrying about results.
As I prodded along, making bogey after par after double, I hit what Sagebrush calls "The Hideout".  A not-so-halfway hut, The Hideout is a structure on the 13th hole similar to the pro shop whereby it looks temporary but once inside, it radiates warmth and sanctuary from the conditions outside. While at The Hideout, a foursome can choose to spend 5 minutes inside or just pack in their round for the day and enjoy a nice meal coupled with fly fishing outside. I had heard of the idea before playing Sagebrush and thought it to be somewhat silly but once I saw it up-close and understood Sagebrush was about the experience rather than the golfing norm, the idea reeked of genius. Being able to have a nice lunch without the stresses of missing your spot on the course carried with it a feeling of confidence.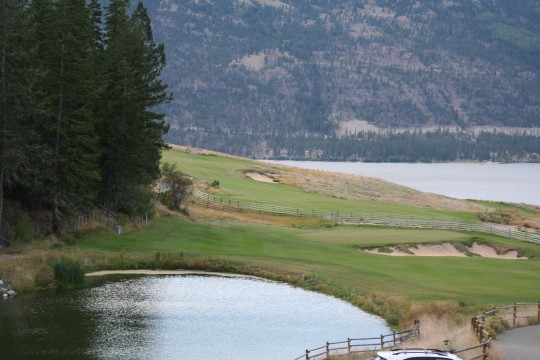 After finishing the remaining holes in significantly more strokes than I did the first 12, I walked off the 17th green with a smile on my face (the last hole was lost due to darkness). The smile was not because of score but because I truly had a great round of golf. I played a course that was both natural in its beauty and in its layout. Challenging in its design but fair for the average golfer. Service and appreciation for business like none other and truly a once in a lifetime opportunity.
Its greens were large and undulating and its fairways were wide and open. At first glance, the course would look as if you could hit it anywhere and be safe. That was furthest from the case. Sagebrush demanded a golfing mind and a golfing game.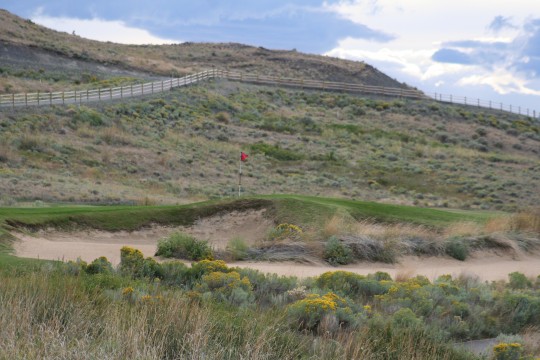 I am glad to say I have crossed the Club at Sagebrush off my list.
For more information on Sagebrush and to inquire about stay-and-play packages, please click here
Chris McGrath is the Manager of Communications and Marketing at British Columbia Golf