Congratulations to Greywolf
September 20, 2011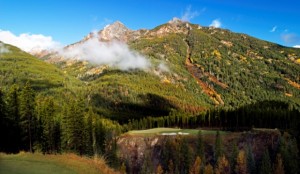 Award-winning Greywolf Golf Course, part of Panorama Mountain Village in the Kootenay Rockies region, is the first golf course in British Columbia to become certified under go2's Certificate of Recognition (COR) program.
Consistently rated among the top courses to play in Canada, Greywolf's management team is just as focused on ensuring its golf operations are also top in its class.
"One of the most important aspects for us in going through the program is to minimize the risks of any incidents and to improve awareness among all our staff of the importance of working safe," says Chad Thomlinson, Director of Golf at Greywolf Golf Course.
In partnership with WorkSafeBC, go2 launched the COR program for tourism and hospitality businesses in October 2010. go2 is the BC tourism industry human resource association and the Certifying Partner for the COR program.
"We congratulate Greywolf for being the first in BC's golf sector to become certified. The COR program is one way golf courses in BC can be leaders in employee safety and customer service, and strengthen their bottom line at the same time," says Arlene Keis, CEO, go2.
Certified companies can now earn a rebate of up to 15 per cent on their WorkSafeBC premiums by demonstrating that their health and safety programs go beyond the legal requirements by taking a best practice approach.
There are 10 COR-certified tourism businesses in BC, including Greywolf and its sister ski resort at Panorama Mountain Village. Another 27 tourism businesses have registered to pursue the certification, with many other organizations expressing interest in participating in the program.
"By gaining COR certification we are ensuring that our entire experience – for our employees and our customers – is of the finest quality," says Ryan Stimming, Risk Manager at Panorama Mountain Village.
In addition to the financial incentives, businesses that embrace a culture of workplace health and safety are seeing significant human resource upsides, including fewer employee injuries, injured employees returning to work sooner, and greater success in retaining and attracting the best talent.
Thomlinson says there are many benefits of going through the COR process for golf courses. "It is going to help us improve our new crew training each year. We have also altered our mowing patterns on the course to reduce the amount of mowing done on dangerous slopes," he notes.
"With an anticipated 20% increase in the industry base rate in 2012, it's important that golf course owners work together on reducing workplace accidents, which in the long run will help reduce the overall claim costs," says Keis. "Ultimately our goal is to help establish the entire tourism industry as a leader in health and safety practices."
The COR program is currently open to all tourism employers with 20 or more employees. It will roll out to small businesses with less than 20 employees in the future.
In addition to coordinating the COR program, go2 also provides a variety of industry health and safety resources that can help businesses of any size to implement a health and safety program.
Visit www.go2hr.ca for more information, including articles, templates, tools and sample policies, as well as information on the Young and New Workers and Working Alone legal requirements for employers.
Posted in News