BC Golf House
June 4, 2015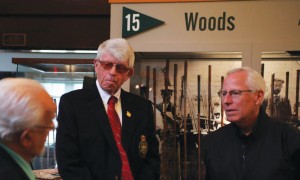 By Alfie Lau - For more than 25 years, the little old building on Blanca Street, just behind the 16th green and beside the 17th tee box on the University Golf Club, has housed more than 200,000 golf artifacts and been one of the best-kept secrets in local sports.
The BC Golf House, once the former clubhouse of the golf course, has been lovingly transformed into one of the most unique museums in the province.
Curator Michael Riste is one of the original founders of the museum, having worked with the White brothers, Dick and Harry, in the mid-'80s to renovate the province's oldest building built for golf and turn it from a clubhouse into a museum.
To read more, click here.
Posted in Uncategorized